Looking for a romantic getaway to spice up your love life? Look no further than Brazil's captivating cities, where you can immerse yourself in the vibrant culture and explore the dating scene.
From the colonial charm of Paraty to the bustling metropolis of São Paulo, there is no shortage of romantic rendezvous spots to discover. Whether you're looking for a quiet beach retreat or an exciting urban adventure, Brazil has something for everyone.
In this article, we'll take you on a journey through some of the country's most enchanting cities and show you what makes them such perfect destinations for couples. So pack your bags, grab your partner's hand, and get ready to fall in love all over again as we explore the dating scene in Brazil's captivating cities.
Paraty
You'll love strolling through the charming colonial streets of Paraty, with its picturesque architecture and quaint cafes perfect for a romantic date. As you walk hand in hand with your partner, take in the vibrant colors and intricate details of the buildings around you. The city's architecture is steeped in history and culture, and exploring it together makes for a truly memorable experience.
While you're here, be sure to indulge in local cachaça tastings. This traditional Brazilian spirit is made from sugarcane juice and is an important part of Paraty's heritage. Visit one of the many distilleries or bars that offer cachaça tastings and learn about its production process while sipping on delicious samples. It's a great way to immerse yourself in the local culture while enjoying some quality time with your significant other.
Paraty has so much to offer couples looking for a romantic getaway. Whether you spend your days wandering through the narrow streets or lounging on one of the nearby beaches, you'll find plenty of opportunities to connect with each other and create lasting memories.
Don't miss out on this enchanting city – it's sure to steal your heart!
Rio de Janeiro
In Rio de Janeiro, it's hard not to get swept away by the rhythm of the city – like a surfer being caught in a powerful wave. As one of Brazil's most captivating cities, Rio has everything that a romantic rendezvous calls for.
To start off your adventure, why not explore Rio's nightlife? From samba clubs to rooftop bars with breathtaking views of the city, you'll find plenty of places to dance the night away.
If you're looking for an adrenaline rush, experience the thrill of hang gliding. Take in stunning panoramic views as you soar above mountains and beaches with an experienced pilot. This will be an unforgettable experience that will leave you feeling exhilarated and ready for more.
And when it's time to unwind, head to one of Rio's many beaches where you can soak up some sun or take a dip in the crystal-clear waters. Copacabana Beach is an iconic spot known for its lively atmosphere and postcard-worthy scenery. Whether you want to people-watch or catch some waves, there's something here for everyone.
With so much to do and see in Rio de Janeiro, it won't be long before this city steals your heart.
São Paulo
If you're looking for a bustling metropolis with endless opportunities to explore, São Paulo is the place for you. This city is Brazil's economic powerhouse and the largest in South America. It's a cultural hub that boasts an impressive art scene, vibrant nightlife, and delicious cuisine.
One of the best ways to experience São Paulo's nightlife is by visiting Vila Madalena. This bohemian neighborhood is known for its trendy bars, live music venues, and street art murals. You can wander around the colorful streets, grab a drink at one of the many bars, or dance all night long at one of the clubs.
Another popular spot is Rua Augusta, which offers everything from jazz clubs to electronic music events.
Apart from its buzzing nightlife, São Paulo has plenty of hidden gems in its art scene waiting to be discovered. The city has over 100 museums and galleries showcasing everything from contemporary Brazilian art to ancient artifacts.
A must-visit spot for any art enthusiast is Beco do Batman (Batman Alley), where you'll find dozens of street art murals adorning the walls. For something more traditional, head over to Pinacoteca do Estado de São Paulo – one of Brazil's oldest museums that showcases paintings from famous Brazilian artists such as Candido Portinari and Anita Malfatti.
São Paulo offers an exciting experience for anyone who loves exploring new cities full of energy. From lively nightlife spots to world-class museums and galleries showcasing incredible artwork – there's always something new just waiting to be discovered in this captivating city!
Florianópolis
Florianópolis, located in southern Brazil, is an island city known for its stunning beaches and crystal-clear waters. The capital of Santa Catarina state is a popular destination for tourists from all over the world.
If you're looking to explore the dating scene in Brazil, Florianópolis should definitely be on your list. One of the things that make Florianópolis unique is its surfing culture. The city has some of the best waves in South America and attracts surfers from all over the world. You can catch a wave at one of the many beaches or take lessons at one of the local schools. Surfing is also a great way to meet locals who share your passion for this exciting sport.
Another must-do activity while in Florianópolis is island hopping. The city has more than 40 beautiful islands, each with its own unique charm. Take a boat tour and explore deserted beaches, hidden coves, and breathtaking landscapes. Whether you're looking to relax or have an adventure, there are plenty of options to choose from.
So put on your sunscreen and get ready for a fun-filled day out on the water!
Salvador
Get ready to experience the vibrant energy and rich cultural heritage of Salvador, a breathtaking destination that will leave you mesmerized.
As the capital of the Bahia state, Salvador boasts one of Brazil's most exciting music scenes. From samba to reggae, forró to axé, there is always something happening in Salvador's lively streets.
But it's not just about the music – Salvador is also known for its unique Afro Brazilian culture. Take a stroll through Pelourinho, the historic center of Salvador, and immerse yourself in the colorful architecture and strong African influence that permeates every corner of this city.
Don't miss out on trying some delicious Bahian cuisine while you're here – be sure to sample acarajé, a popular street food made from black-eyed peas and shrimp.
Salvador is truly an enchanting city that offers visitors both excitement and cultural immersion. Whether you want to dance the night away or explore the history and traditions of Brazil's Afro-Brazilian community, this city has something for everyone.
So come on down to Salvador – you won't regret it!
Brasília
Brasília, the modern capital of Brazil, is a unique city that was designed and built to showcase the country's progress and development. The city's architecture is truly something to behold, with its futuristic buildings and sprawling green spaces.
As you explore Brasília, be sure to take in its most iconic structures such as the National Congress Building and the Juscelino Kubitschek Bridge.
But Brasília isn't just about impressive architecture – it also boasts a vibrant cultural scene. From music festivals to art exhibitions, there's always something going on in this bustling metropolis. One event not to be missed is the annual Festival de Cinema de Brasília, which showcases some of the best Brazilian films of the year.
As you wander through Brasília's streets, you'll quickly discover why it has earned its reputation as one of Brazil's most captivating cities. Its blend of modernity and tradition makes for an unforgettable experience – so be sure to plan plenty of time to soak up everything this dynamic capital has to offer!
Recife
When you visit Recife, get ready to delve into the city's rich history. Take a stroll through the historical center, where you can admire colonial architecture and learn about Brazil's past.
After that, head to one of the many stunning beaches to relax and soak up some sun. And don't forget to indulge in delicious local cuisine, which is sure to tantalize your taste buds.
Learn About the City's Rich History
Explore the city's rich history by taking a stroll through the charming cobblestone streets. You'll be amazed to know that São Paulo was founded in 1554. The city has come a long way since then, and it's fascinating to see how its past still influences its present.
As you walk around, make sure to explore cultural landmarks like the Museu de Arte de São Paulo (MASP) and the São Paulo Cathedral. These iconic buildings are great examples of how Sao Paulo has managed to blend its colonial heritage with modern architecture.
One of the best ways to immerse yourself in São Paulo's history is by attending local festivals. There are plenty of them throughout the year, each one offering a unique insight into Brazilian culture. For example, during Festa Junina (June Festival), you can enjoy traditional food, music, and dance while learning about Brazil's rural traditions.
On Independence Day (September 7th), you can witness patriotic parades and events that celebrate Brazil's freedom from colonial rule. By participating in these events, you can fully appreciate how Sao Paulo continues to honor its past while embracing its future as a vibrant global city.
Relax on the Beautiful Beaches
You can't visit Sao Paulo without spending some time relaxing on the beautiful beaches. Whether you're a sunbather or a surfer, the beaches in and around Sao Paulo offer something for everyone.
From the bustling city beach of Santos to the quieter shores of Ilhabela, there's no shortage of sand and sea to enjoy. But it's not just about catching some rays or riding the waves.
The beaches are also great spots for beachside picnics with friends or romantic cocktails at sunset with your significant other. So grab your sunscreen and head out to one of Sao Paulo's stunning beaches for a truly memorable experience that you won't soon forget!
Savor the Delicious Cuisine
Indulge in the mouth-watering flavors of Sao Paulo's cuisine, leaving your taste buds longing for more. As one of Brazil's most dynamic cities, Sao Paulo offers a diverse array of dining options that cater to every palate.
Start your culinary tour by visiting Mercado Municipal de São Paulo, where you'll find an abundance of fresh fruits, vegetables, and spices. Once you've finished exploring the market, indulge in local specialties such as feijoada (a stew made with black beans and various meats), pão de queijo (cheese bread), and brigadeiro (a chocolate truffle-like dessert).
For a more upscale experience, head to Jardins neighborhood where you'll find renowned restaurants like D.O.M., which has been ranked as one of the world's top 10 restaurants. With so many delicious options to choose from, it's no wonder why Sao Paulo is considered a food lover's paradise. Experience a culinary tour that will leave you wanting more.
In addition to Sao Paulo's vibrant dining scene, Brazil also boasts some unique drinks that are worth trying during your romantic rendezvous. Order a caipirinha- Brazil's national cocktail- made with cachaça (sugar cane rum), lime juice, sugar and ice cubes or have a cup of cafezinho (Brazilian coffee) after your meal which is known for its strong flavor and aroma.
With such rich flavors at your disposal in this captivating city, indulge yourself in Brazilian cuisine and drinks on this romantic trip!
Belo Horizonte
If you're looking for a city with vibrant nightlife and plenty of romantic spots, Belo Horizonte is the perfect destination. This captivating city in Brazil is known for its lively atmosphere that comes alive after dark. You can discover Belo Horizonte's nightlife by exploring the many bars, clubs, and restaurants that line the streets. Whether you're into live music or dancing the night away, there's something for everyone here.
Belo Horizonte is also home to an impressive local art scene that's worth experiencing during your romantic rendezvous. You can explore this artistic side of the city by visiting one of its many galleries or museums. The Inimá de Paula Museum is a great place to start as it showcases works from one of Brazil's most renowned artists. You'll be able to immerse yourself in culture while admiring breathtaking pieces of art.
But if you prefer outdoor activities, Belo Horizonte has plenty to offer as well. Take a stroll through Parque Municipal Américo Renné Giannetti and enjoy its lush greenery and serene atmosphere. Or head over to Praça da Liberdade, where you can admire stunning architecture while soaking up some sun on its beautiful lawns.
No matter what your interests are, Belo Horizonte has something special to offer every couple looking to create lasting memories together.
Frequently Asked Questions
What are some traditional dating customs or rituals in Brazil?
In Brazil, dating culture is steeped in traditional customs and rituals. From the importance of family approval to public displays of affection, navigating relationships can be tricky. Here are some tips for successfully dating in Brazil.
Are there any specific safety concerns to be aware of while dating in Brazil?
When you're in Brazil, it's important to take safety precautions like avoiding secluded areas and being aware of your surroundings. Dating apps can be helpful, but always meet in public places and let someone know where you're going.
Are there any cultural taboos or faux pas to avoid while on a date in Brazil?
When dating in Brazil, it's important to be aware of the country's cultural taboos and dos and don'ts. The role of gender can also play a significant role, so be respectful and mindful of your actions.
What are some affordable date ideas in Brazil for those on a budget?
If you're on a budget in Brazil but still want to have fun and creative dates, consider visiting local art galleries or museums, going for a scenic hike, or enjoying a picnic at the beach. When navigating the dating scene as a foreigner in Brazil, be open-minded and respectful of cultural differences.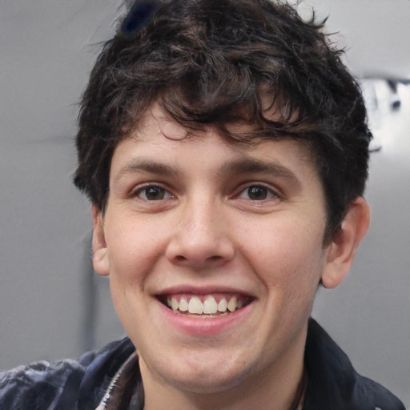 Jose Cardoso is a dating coach and author who has helped thousands of singles find love and happiness through his practical and effective advice. She is known for his warm and approachable style, which puts her clients at ease and helps them achieve their dating goals.