You want to sweep your significant other off their feet and show them an unforgettable time. You want to go beyond the ordinary dinner-and-a-movie routine and give them an experience they'll never forget. If you're looking for unique date ideas, Latin America's most enchanting cities have got you covered.
Imagine walking hand-in-hand through the colorful streets of Buenos Aires, Argentina, feeling as though you've stepped into a painting. Or sipping margaritas with your partner in Mexico City as mariachi music fills the air around you. These cities are full of hidden gems just waiting to be discovered by adventurous couples like yourselves.
From romantic boat rides to secret rooftop bars, we've compiled a list of some of the most unique date ideas in Latin America that will have you falling in love all over again.
Buenos Aires, Argentina
You're going to fall in love with Buenos Aires as you stroll hand in hand through the colorful streets of La Boca, taking in the tango music and enjoying a romantic dinner at a local parilla.
This city boasts an incredible culture that is deeply rooted in its passion for art, music, and food. You can spend hours exploring the vibrant tango scene, marveling at street performers and dancers who seem to move effortlessly to the rhythms of this sensual dance.
If you're looking for something more intimate, take a romantic boat ride on the Tigre Delta. You'll be surrounded by lush greenery and tranquil waters as you sail along with your loved one. It's a perfect way to escape from the hustle and bustle of the city and enjoy some peaceful moments together.
And speaking of cuisine, Buenos Aires is known for its mouth-watering parillas (grills), where you can savor juicy steaks cooked to perfection over open flames. Take your pick from local favorites like El Desnivel or La Cabrera – both offer cozy and intimate settings that are perfect for date night.
With so much to explore within Buenos Aires' art, tango, and cuisine scene, it's no wonder why it's considered one of Latin America's most enchanting cities.
Mexico City, Mexico
Are you ready for an adventure in Mexico City? Get lost in the colorful markets that are bursting with vibrant textiles, handmade crafts, and delicious street food.
Visit the iconic Frida Kahlo Museum and immerse yourself in her life through her art and personal belongings.
And if you're feeling adventurous, take a hot air balloon ride over the city to get a breathtaking aerial view of this bustling metropolis.
There's never a dull moment in Mexico City!
Exploring the Colorful Markets
Strolling through the vibrant markets of Latin America is like stepping into a kaleidoscope of colors and scents. In Mexico City, the markets are an essential part of the local culture, offering a glimpse into its rich history and traditions.
From Mercado de la Merced to Mercado Jamaica, each market has its own unique personality and specialties. One of the best ways to explore these markets is by trying the local cuisine. You can find everything from traditional street food like tacos and tamales to exotic fruits and spices.
Don't be afraid to venture off the beaten path and discover hidden gems in the market. Whether it's a small stand selling homemade salsas or a family-run bakery with delicious pastries, there's always something new to discover in these bustling markets.
So grab your appetite and get ready for an unforgettable culinary adventure!
Visiting the Frida Kahlo Museum
Visiting the Frida Kahlo Museum is a must-do for art enthusiasts visiting Mexico City. Known as Casa Azul, this vibrant blue house was the former home of Frida and her husband Diego Rivera.
The museum showcases the couple's personal collections, including artworks, photographs, and other memorabilia that reflect their love for Mexican culture. Exploring Frida's artistic legacy is an immersive experience that allows you to step into the world of one of Mexico's most influential artists.
You can see her iconic self-portraits up close and learn about her life through the objects she kept in her home. Visiting Casa Azul is not only a way to appreciate art but also an opportunity to immerse yourself in Mexican culture and history.
So, make sure to add this unique museum to your itinerary when traveling to Mexico City!
Taking a Hot Air Balloon Ride
Embark on a thrilling adventure by soaring above Mexico's stunning landscapes in a hot air balloon, experiencing the beauty of the country from a unique perspective.
A hot air balloon ride is an unforgettable experience that offers breathtaking views of Mexico's diverse terrain, from verdant valleys and majestic mountains to ancient ruins and colorful cities.
As you float effortlessly through the sky, you'll feel a sense of awe and wonder at the natural wonders that lie beneath you.
While taking a hot air balloon ride can be an exhilarating experience, it's important to weigh the benefits and risks before booking your trip.
The best time to take a hot air balloon ride in Mexico is during the dry season (November-April), when there is less chance of rain or strong winds.
It's also important to choose a reputable company with experienced pilots who follow safety protocols and use well-maintained equipment.
With these precautions in mind, you can enjoy an unforgettable adventure that will leave you with memories to last a lifetime.
Rio de Janeiro, Brazil
You'll be captivated by the breathtaking views of Rio de Janeiro's famous landmarks, such as the Christ the Redeemer statue and Sugarloaf Mountain. Known for its vibrant culture, you can immerse yourself in the city's lively atmosphere by taking Samba lessons.
Rio is home to many dance schools where you can learn this popular Brazilian dance style. Aside from dancing, exploring Brazilian cuisine should also be on your list. From street food to fine dining restaurants, Rio offers a variety of flavors that will surely satisfy your palate.
Some must-try dishes include feijoada (a hearty bean stew), pão de queijo (cheese bread), and churrasco (barbecue). In addition to its cultural offerings, Rio boasts some of the world's most beautiful beaches like Copacabana and Ipanema.
You can spend a day soaking up the sun or take part in water sports like surfing or stand-up paddleboarding. Whatever your preference may be, there's no doubt that Rio de Janeiro has something unique to offer every traveler who visits this enchanting city.
Cartagena, Colombia
If you're looking for a romantic getaway, Cartagena, Colombia has plenty to offer. Take a horse-drawn carriage ride through the Old City and soak in the colonial architecture and vibrant street life.
For breathtaking views of the sunset, head to the top of the city wall and watch as the sky changes colors over the ocean.
And if you want to spend some quality time with your loved one on a secluded beach, pack a picnic and head to Playa Blanca for sun, sand, and serenity.
Horse-Drawn Carriage Rides in the Old City
Hop on a romantic horse-drawn carriage ride through the charming streets of the Old City, feeling as though you're in a fairy tale.
As your carriage glides past colonial architecture and historical landmarks, you'll be transported back in time to an era of romance and elegance. The soft clatter of hooves against cobblestone roads sets the perfect backdrop for an intimate conversation with your loved one.
The Old City is steeped in historical significance, making it the ideal location for a unique date idea. Take in the sights like the iconic Puerta del Reloj or marvel at the stunning architecture of Iglesia de San Pedro Claver.
The romantic ambiance of this magical city will make it easy to connect with your partner on a deeper level while enjoying this unforgettable experience together.
Romantic Sunset Views from the City Wall
Experience the ultimate romantic adventure by taking in the stunning sunset views from the top of the Old City's historic walls.
As you stroll along the ancient fortifications, you'll be transported to a world of timeless beauty and grandeur.
As the sun slowly descends below the horizon, you'll witness a breathtaking spectacle of vibrant colors that will leave you speechless.
For those looking to add an extra touch of romance to their evening, there are several options for a memorable dinner experience.
Whether it's a candlelit dinner on one of the city's rooftop restaurants or dining under the stars at a secluded terrace, there are plenty of choices to suit every taste and budget.
And if photography is your passion, then make sure to bring along your camera as these panoramic vistas offer some of the best spots for capturing unforgettable moments with your loved one.
Beach Picnics on Playa Blanca
As the sun sets and the city walls become bathed in a soft orange glow, it's time to leave behind the heights of Cartagena and head towards its sandy shores.
And what better way to spend an evening than with a romantic beach picnic on Playa Blanca? This stunning stretch of coastline is just a short boat ride away from Cartagena, making it the perfect spot for an intimate dinner for two.
Once you arrive at Playa Blanca, spread out your blanket and enjoy some delicious local cuisine as you watch the waves roll in. After dinner, take a stroll along the beach hand-in-hand or engage in some beach games like Frisbee or volleyball.
With nothing but sand, sea and sky all around you, there's no better place to escape from reality and connect with your loved one. So why not let the sound of waves crashing against the shore lull you into a state of total relaxation?
Cusco, Peru
You'll be enchanted by the ancient charm of Cusco, nestled in the Andes mountains like a jewel. The city is a treasure trove of history and culture, with Incan ruins scattered throughout its streets. Exploring these ruins will transport you back in time to an era when the Inca Empire was at its height.
From the famous Machu Picchu to lesser-known sites such as Saqsaywaman and Tambomachay, there is no shortage of awe-inspiring sights to see. But Cusco isn't just about exploring ancient ruins; it's also a foodie's paradise. Traditional Peruvian cuisine is a must-try for any visitor to the city. Be sure to sample local dishes like ceviche, lomo saltado, and ají de gallina.
There are also plenty of street food vendors selling snacks like churros and empanadas that are perfect for munching on while you wander through Cusco's charming cobblestone streets. As you explore all that Cusco has to offer, don't forget to take in the stunning views around you. The city's location high up in the Andes means that there are breathtaking vistas around every corner.
Whether you're admiring the sunset over Plaza de Armas or taking a hike up one of the nearby mountains, make sure to pause and appreciate all that this enchanting city has to offer.
Havana, Cuba
Get ready to immerse yourself in the vibrant culture and fascinating history of Havana, Cuba. This city has a unique charm that will captivate you from the moment you arrive.
One of the best ways to experience it all is by exploring Havana's nightlife. From lively salsa clubs to cozy bars, there's something for everyone. You can dance the night away with your significant other or simply enjoy a romantic drink as you take in the sights and sounds of this magical city.
Another must-do activity for couples visiting Havana is taking a romantic walk along the Malecón. This famous seafront promenade stretches for 5 miles along Havana's beautiful coastline, offering stunning views of the ocean and some of the city's most historic buildings.
As you stroll hand-in-hand with your loved one, you'll encounter street vendors selling souvenirs and local musicians playing traditional Cuban music. Don't forget to stop at one of the many benches dotted along the way and watch as locals go about their daily lives.
When it comes to unique date ideas in Latin America, few compare to exploring Havana's vibrant culture and history. From its lively nightlife scene to its picturesque Malecón, this city offers countless opportunities for romance and adventure.
Whether you're looking for an intimate evening out or an exciting day exploring all that Havana has to offer, you won't be disappointed when visiting this enchanting destination with your partner by your side.
Santiago, Chile
Exploring Santiago, Chile is sure to leave you feeling inspired and energized as you discover the rich history and vibrant culture of this incredible city.
But if you're looking for a unique date idea, why not try wine tasting? Santiago is surrounded by vineyards, making it the perfect destination for wine lovers. Take a tour of some of the most famous wineries in the region, sample delicious wines and enjoy stunning views of the Andes Mountains.
For those who enjoy outdoor activities, mountain hikes in Santiago, Chile are a must-try experience. The city offers several trails that take you through stunning landscapes with breathtaking views. One such hike is Cerro San Cristobal, which offers panoramic views of the entire city from its summit. You can also take a cable car ride to reach the top or rent bikes to explore the park.
Santiago has something to offer every type of couple looking for an exciting date idea. Whether you prefer exploring wineries or taking on mountain hikes together, this beautiful city will provide unforgettable moments that will bring you closer together and create memories that last a lifetime.
So pack your bags and head over to Santiago for an adventure-filled romance!
Montevideo, Uruguay
If you're a fan of seafood, Montevideo, Uruguay is the perfect place for your next romantic dinner. The city has several waterfront restaurants that offer fantastic views of the ocean and serve some of the freshest seafood in Latin America.
You can start with a traditional Uruguayan appetizer called chivito, which consists of a sandwich filled with beef tenderloin, ham, cheese, lettuce, tomato, and mayonnaise. For the main course, try grilled sea bass or octopus served with chimichurri sauce.
Exploring Montevideo's beaches is another great way to spend time with your significant other. Playa Ramirez is one of the most popular beaches in the city and offers plenty of activities such as beach volleyball and paddleboarding. If you prefer something more secluded and peaceful, head to Playa Verde or Playa Honda. Both are located outside the city center but are easily accessible by public transportation.
Indulging in traditional Uruguayan cuisine is an essential part of any visit to Montevideo. Don't miss out on trying asado (barbecue meat), empanadas (meat-filled pastries), and mate (a type of tea). For a unique dining experience, book a table at La Casa Violeta restaurant located in Ciudad Vieja neighborhood. The restaurant serves gourmet food made from locally sourced ingredients in an intimate setting that will make you feel like you're having dinner at someone's home.
Frequently Asked Questions
What is the best time of year to visit each of these cities for a romantic date?
For the best romantic activities and must-visit spots, timing is everything. In general, visit during the dry season for optimal weather. But each city has its own unique charm – research your destination's peak season for a truly unforgettable date.
Are there any cultural differences or customs to keep in mind when planning a date in each of these cities?
"Before planning a romantic date, it's important to consider cultural etiquette. In Latin America, gestures such as bringing flowers or chocolates can be appreciated. Remember to research and respect local customs for an unforgettable experience." 'Additionally, dressing appropriately and punctuality are highly valued, so make sure to arrive on time and dress nicely for the occasion.'
What safety precautions should be taken when exploring these cities for a date?
When exploring Latin American cities for a date, it's important to prioritize date safety by being aware of local precautions. Additionally, showing etiquette and cultural awareness can go a long way in creating a positive experience.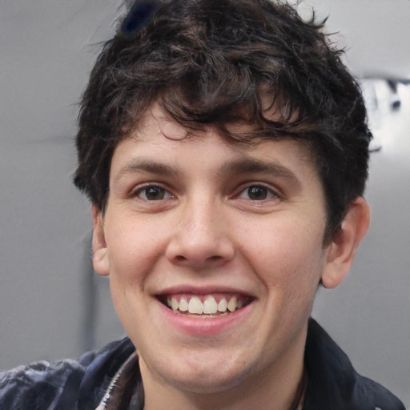 Jose Cardoso is a dating coach and author who has helped thousands of singles find love and happiness through his practical and effective advice. She is known for his warm and approachable style, which puts her clients at ease and helps them achieve their dating goals.