You and your partner are looking for a way to strengthen your bond and create lasting memories. You want an experience that will challenge you both, take you out of your comfort zones and show you the beauty of Latin America.
Look no further than outdoor activities that will bring you closer together while exploring some of the most stunning natural wonders on Earth.
Latin America is home to breathtaking landscapes, from towering mountains to crystal-clear waters. Outdoor activities in this region offer an unparalleled opportunity for couples seeking adventure and connection.
Whether it's hiking through the Andes Mountains or scuba diving in the Galapagos Islands, there is something for every type of adventurous couple.
So pack your bags, grab your partner's hand, and get ready for a trip that will change your relationship forever.
Hiking Through the Andes Mountains
Let's lace up our hiking boots and conquer the majestic Andes Mountains together! As one of the most famous mountain ranges in Latin America, the Andes offer a wide range of backpacking trails and camping spots that will surely spark your adventurous spirit.
Whether you're an experienced hiker or a beginner looking for a new challenge, there are plenty of options to choose from. The Inca Trail is perhaps the most popular route, leading you through breathtaking scenery and ancient ruins all the way to Machu Picchu. But if you're up for something more challenging, consider tackling Huayna Potosi in Bolivia or Aconcagua in Argentina – both towering above 6,000 meters.
Not only does hiking through the Andes offer incredible views and physical challenges, but it also gives you an opportunity to connect with nature and each other. Imagine sitting around a campfire at night, sharing stories and marveling at the stars above.
So pack your bags and get ready to embark on an unforgettable adventure together!
Surfing in Costa Rica
Ready to catch some waves on the Pacific Coast? Costa Rica is a surfer's paradise, with warm water and consistent swells all year round.
You'll love soaking up the beach lifestyle and learning from experienced instructors who can help you improve your skills, whether you're a beginner or an advanced surfer.
So grab your board and get ready for an unforgettable adventure in Costa Rica!
Catch Some Waves on the Pacific Coast
As you hit the waves on the Pacific Coast, feel the rush of adrenaline as you ride them like a pro. The Pacific Ocean is known for its big waves and strong currents, making it a prime destination for surfing enthusiasts from all around the world.
Whether you're a beginner or an experienced surfer, there are plenty of spots along the coast that offer perfect conditions for catching some awesome waves. But surfing isn't the only thing you can do on this beautiful stretch of coastline.
Take some time to explore coves and hidden beaches, where you'll find breathtaking scenery and peaceful surroundings. And when hunger strikes, be sure to try out some of the local cuisines – fresh seafood dishes are abundant in these parts and will leave your taste buds satisfied.
So pack your bags and head to the Pacific Coast for an adventure-filled trip with your loved one!
Enjoy the Beach Lifestyle
You can't help but feel relaxed as you embrace the laid-back beach lifestyle on the Pacific Coast, with its warm sun, cool ocean breeze, and endless opportunities for rest and rejuvenation.
If you're looking for a romantic getaway or just a chance to unwind with your partner, there's no better place than the beaches of Latin America. From Mexico to Chile, you'll find beachfront accommodations that offer stunning views of the sea and easy access to all the activities that make a beach vacation so much fun.
When it comes to food, there's nothing quite like local seafood cuisine. Along the Pacific Coast of Latin America, you'll find an abundance of fresh fish and shellfish that are prepared in traditional ways using local spices and cooking techniques. Whether you prefer grilled shrimp served with garlic butter or ceviche made from marinated raw fish, there's something for every taste bud.
So why not indulge in some delicious seafood while enjoying all that the beach lifestyle has to offer?
Learn From Experienced Instructors
With experienced instructors leading the way, you'll feel like a pro in no time and be able to catch some gnarly waves just like your favorite surfers.
When it comes to outdoor activities for adventurous couples in Latin America, surfing is one of the most popular options. However, it's important to find the right instructor for your skill level.
The benefits of learning from experienced instructors include receiving personalized attention and guidance tailored specifically to your needs. Whether you're a beginner or an intermediate surfer, having someone with years of experience teach you can help improve your technique and overall performance.
Additionally, experienced instructors can provide valuable tips on safety measures and how to read the waves effectively. So why not take advantage of their expertise and make the most out of your adventure?
Zip-lining in the Amazon Rainforest
Imagine soaring through the lush canopy of the Amazon Rainforest with your partner as you both experience the thrill of zip-lining. Zip-lining in the Amazon Rainforest is a perfect activity for adventurous couples looking for romantic getaways or adventure-filled dates.
Not only will you be able to enjoy an adrenaline rush, but you'll also have the opportunity to witness some of the most beautiful and diverse wildlife on earth.
Before embarking on this adventure, it's important to consider ecotourism benefits and safety precautions when zip lining in the Amazon Rainforest. In recent years, ecotourism has become increasingly popular in Latin America due to its positive impact on local economies and conservation efforts.
By participating in responsible tourism practices such as zip-lining, you're supporting communities that rely on sustainable tourism initiatives while also helping conserve natural resources.
When it comes to safety precautions, make sure to wear comfortable clothing and sturdy shoes that can withstand rough terrain. Also, listen carefully to instructions provided by experienced instructors who will guide you throughout your journey.
With their help, you'll be able to safely glide through the air while enjoying stunning views of one of nature's greatest wonders – The Amazon Rainforest!
Whitewater Rafting in Chile
After the exhilarating experience of zip-lining through the Amazon Rainforest, it's time to take your adventurous spirit to the next level with whitewater rafting in Chile. This activity is perfect for couples who love a good adrenaline rush and are up for a challenge.
Chile is known for its incredible rivers that provide some of the best whitewater rafting experiences in South America. The most popular river for rafting is the Futaleufu River, located in Patagonia. It offers Class III-IV rapids and stunning views of glaciers, waterfalls, and forests.
Before embarking on this adventure, make sure you follow all safety guidelines provided by your tour operator. Rafting safety tips include wearing appropriate clothing such as wetsuits and helmets, listening carefully to your guide's instructions, staying alert at all times, and avoiding alcohol before or during the trip.
The best time to go rafting in Chile is during the summer months (December to March) when water levels are higher due to snowmelt from the Andes Mountains. So gear up and get ready for an unforgettable experience with your partner as you navigate through rushing waters surrounded by breathtaking scenery in Chile's beautiful rivers.
Just remember to stay safe and enjoy every moment of this thrilling adventure together!
Horseback Riding in Argentina
Get ready to saddle up and explore the stunning landscapes of Argentina with horseback riding, a perfect activity for couples seeking a romantic adventure. This outdoor activity offers an excellent way to immerse yourselves in the culture and traditions of Argentina while enjoying breathtaking views of the countryside.
Whether you're a seasoned rider or new to horseback riding, there are plenty of options available for every skill level. Here are five reasons why horseback riding is a must-do activity when exploring Argentina's countryside:
Experience the Gaucho lifestyle: Horseback riding is deeply rooted in Argentinean culture, and it's an excellent opportunity to learn about the country's history and tradition. You will have the chance to meet local Gauchos, who are skilled horsemen that still live in rural areas practicing their ancient customs.
Breathtaking Scenery: The Argentinian countryside boasts some of the most spectacular scenery in South America. From snow-capped mountains to lush green valleys, you'll ride through some unforgettable landscapes that will leave you breathless.
Wildlife Spotting: As you ride through Argentina's countryside, keep your eyes peeled for wildlife sightings such as guanacos (a relative of llamas), foxes, and even pumas if you're lucky!
Enjoy Local Cuisine: Many horseback rides include stops at local estancias (ranches) where you can indulge in traditional Argentinean cuisine like empanadas (savory pastry filled with meat or vegetables) or asado (barbeque).
Romantic Getaway: There's nothing quite like spending quality time together on horseback with your significant other. Horseback riding provides a unique bonding experience that will create lasting memories.
Whether you're looking for cultural immersion or just want to enjoy nature with your partner, horseback riding is an ideal way to explore Argentina's countryside. With its rich history and beautiful landscapes paired with delicious food and opportunities for wildlife spotting, horseback riding is a must-do activity for adventurous couples visiting Argentina. So, saddle up and get ready to experience the beauty of this incredible country from a different perspective!
Scuba Diving in the Galapagos Islands
Exploring the Galapagos Islands is an unforgettable experience, and scuba diving is a great way to discover the diverse marine life that surrounds this unique archipelago. The Galapagos Islands are known for their incredible biodiversity both on land and in the water.
Scuba diving allows you to see first-hand the many species of fish, sharks, sea lions, turtles, rays, and even penguins that inhabit these waters. If you're interested in underwater photography, then scuba diving in the Galapagos Islands will provide you with endless opportunities to capture stunning images of fascinating creatures. Whether you're using a GoPro or a more advanced camera setup, there's something truly magical about being able to capture moments in time from beneath the surface of the ocean.
Overall, scuba diving in the Galapagos Islands is an adventure that should not be missed for any adventurous couple visiting Latin America. It's an opportunity to connect with nature and each other while exploring one of the most unique ecosystems on Earth.
So gear up and get ready for an unforgettable adventure!
Biking in Mexico
Biking in Mexico is a thrilling way to immerse yourself in the vibrant culture and stunning landscapes of this diverse country. With so much to see and experience, exploring trails on two wheels is the perfect way for adventurous couples to connect and discover new places together.
Here are three reasons why you should consider biking as your next adventure activity in Mexico:
Cultural Immersion: Riding through small towns and villages allows you to experience the unique customs, traditions, and flavors that make up Mexican culture. You can stop at local markets to sample street food or browse handmade crafts, interact with friendly locals who are always happy to share their stories, or even join a traditional dance performance.
Scenic Routes: From rugged mountain ranges to pristine beaches and everything in between, Mexico boasts some of the most breathtaking scenery in Latin America. Biking lets you take it all in at your own pace while also getting some exercise. You can choose from various routes depending on your skill level and interests.
Adventure Thrills: Whether you're an experienced cyclist or just starting out, there's no denying that biking comes with its fair share of adrenaline-pumping moments. From steep climbs to fast descents and technical terrain, there's always a challenge waiting around the corner when you hit the trails in Mexico.
If you're looking for an exciting way to explore Mexico's diverse landscapes while also immersing yourself in its rich cultural heritage, then biking is definitely worth considering as your next adventure activity as a couple. So pack your bags (and helmets), grab your partner's hand, and get ready for an unforgettable ride!
Rock Climbing in Brazil
Rock climbing in Brazil offers a thrilling way to experience the country's stunning natural beauty and challenge yourself both physically and mentally. From the towering granite cliffs of Pedra da Gávea to the majestic peaks of Serra do Cipó, Brazil is home to some of the most breathtaking rock formations in all of South America.
Whether you're a seasoned climber or just starting out, there are plenty of opportunities to explore this exhilarating sport in Brazil. If you're new to rock climbing, don't worry. Brazil has a number of indoor alternatives where you can practice your skills before hitting the great outdoors. São Paulo alone boasts several world-class climbing gyms with state-of-the-art facilities and experienced instructors who can guide you every step of the way.
Be sure to bring comfortable clothes that allow for freedom of movement, as well as sturdy shoes with good grip. And always remember safety first – make sure your gear is properly fitted and double check all knots before starting your climb.
When it comes to outdoor rock climbing in Brazil, safety should always be top priority. Before embarking on any climb, make sure you have an experienced guide or partner who is familiar with the area and its unique challenges. Always wear a helmet and harness, and carry extra gear like ropes and carabiners in case of emergency. And don't forget to take breaks when needed – dehydration and exhaustion can quickly set in when pushing yourself too hard on a challenging climb!
So, grab your gear, hit the rocks, and get ready for an adventure unlike any other!
Frequently Asked Questions
What are the best times of year to participate in these outdoor activities in Latin America?
For peak seasons, plan your outdoor activities in Latin America between December and April. However, weather considerations vary by region. During the off-season, explore alternate activities like cultural tours or relaxing on the beach.
What kind of gear or equipment is needed for each activity?
For hiking, you'll need sturdy boots, a backpack with water and snacks, and appropriate clothing layers. For kayaking or rafting, a life jacket is essential. Rental options are available for most gear.
How do you prepare for the physical demands of these activities?
To prepare for physically demanding activities, assess fitness requirements and create a workout plan. Incorporate cardio, strength training and flexibility exercises. Start with lighter activities and gradually increase intensity to build endurance.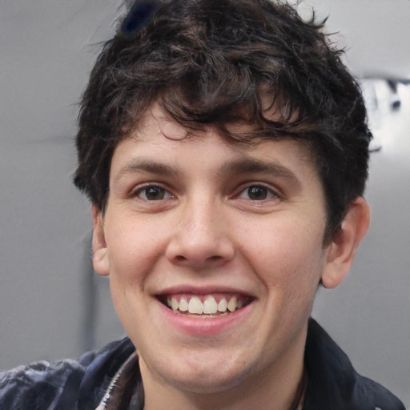 Jose Cardoso is a dating coach and author who has helped thousands of singles find love and happiness through his practical and effective advice. She is known for his warm and approachable style, which puts her clients at ease and helps them achieve their dating goals.