Are you tired of swiping left and right, trying to find love in the digital world? Maybe it's time to take a break from the monotony and explore exotic beach destinations for romance in Latin America. From crystal clear waters to soft sandy beaches, Latin America offers some of the most beautiful landscapes that are perfect for falling in love.
Imagine walking hand-in-hand on the white sand beaches of Tulum, Mexico or snorkeling with your significant other in Fernando de Noronha, Brazil. Whether you're looking for a honeymoon destination or simply a romantic getaway, Latin America has everything you need to rekindle your relationship or start a new one.
In this article, we will explore some of the best exotic beach destinations in Latin America that are sure to make your heart skip a beat. So pack your bags and get ready for an adventure filled with love and happiness!
Tulum, Mexico
Tulum is the ultimate beach destination for those who wanna soak up the sun, surf some crazy waves, and party like there's no tomorrow!
This Mexican paradise has everything you need to make your romantic getaway unforgettable. From beachfront accommodations to Mayan-inspired cuisine, Tulum will take your breath away.
Imagine waking up every morning to the sound of waves crashing on the shore and feeling the warm sun on your skin. That's exactly what you'll get when staying at one of Tulum's many beachfront hotels. Whether you prefer luxury resorts or cozy bungalows, there's an option for everyone.
Relax in a hammock with a margarita in hand or go for a swim in the crystal clear waters – it's all here waiting for you. But Tulum is more than just a beautiful destination – it's also rich in culture and history.
Take a stroll through ancient Mayan ruins and marvel at the architectural wonders that have stood the test of time. And when it comes to cuisine, Tulum offers some of Mexico's most unique and delicious dishes, blending traditional Mayan ingredients with modern twists.
So come explore the romance of Tulum, Mexico – you won't regret it!
Fernando de Noronha, Brazil
You'll be mesmerized by the crystal-clear waters and vibrant marine life of Fernando de Noronha, a Brazilian archipelago that is sure to take your breath away.
This remote paradise boasts some of the most beautiful beaches in the world, with silky white sand and turquoise waters stretching as far as the eye can see.
As you explore this stunning destination, don't miss the opportunity to swim with dolphins or go scuba diving alongside sea turtles and colorful fish.
If you're looking for adventure, then Fernando de Noronha won't disappoint.
You can hike through lush forests, climb rocky cliffs for spectacular views, or even go surfing on some of Brazil's best waves.
And when it comes to relaxation, there are plenty of secluded coves where you can soak up the sun in peace and quiet.
The best time to visit Fernando de Noronha is between August and February when temperatures are warm but not too hot, making it perfect for outdoor activities.
Keep in mind that this is also peak tourist season so be sure to book your accommodations well in advance.
Whether you're seeking romance or adventure, Fernando de Noronha offers something for everyone – come discover this tropical paradise for yourself!
Roatan, Honduras
Roatan, Honduras is absolutely bursting with thrilling activities and breathtaking scenery that will leave you in awe. If you're a lover of the ocean, then Roatan is the perfect place to explore underwater wonders.
The island is home to the second largest coral reef system in the world, which means there are plenty of opportunities for diving and snorkeling. You'll discover vibrant marine life such as colorful fish, sea turtles, and even dolphins.
Aside from underwater exploration, Roatan also offers romantic sunset cruises that are sure to set the mood for lovebirds looking to spend quality time together. Imagine sailing on crystal clear waters while watching the sun dip below the horizon – it's a scene straight out of a fairy tale!
As you sail along with your loved one, take in the stunning panoramic views of Roatan's coastline and bask in each other's company. Whether you're seeking adventure or romance (or both!), Roatan is an ideal destination for couples looking for an unforgettable getaway.
Discovering its underwater wonders or enjoying a romantic sunset cruise are just two ways to experience all this tropical paradise has to offer. So pack your bags and get ready for an unforgettable vacation filled with love and adventure!
Playa del Carmen, Mexico
Get ready to soak up the sun on one of the most beautiful beaches in Mexico! Playa del Carmen boasts stunning turquoise waters and soft white sand that will leave you feeling relaxed and rejuvenated.
After a day at the beach, explore the colorful town center full of unique shops, delicious restaurants, and lively bars. And don't forget to take a day trip to check out the impressive Mayan ruins nearby.
With so much to offer, Playa del Carmen is sure to be an unforgettable destination for your next romantic adventure!
Soak up the Sun on the Beach
Feel the warm sand between your toes as you relax on the picturesque beaches of Latin America. There's nothing quite like soaking up the sun and taking a dip in crystal-clear waters while surrounded by breathtaking scenery. Whether you're looking for a romantic getaway or simply want to unwind and enjoy some beachside activities, Latin America has plenty of options to choose from.
To fully indulge in the beauty of these exotic destinations, here are three things you must experience:
Take a stroll along the shore during sunset and witness stunning hues of orange and red painting the sky.
Try your hand at surfing or paddleboarding to add some excitement to your beach day.
Snorkel around coral reefs to discover an underwater paradise filled with colorful fish and marine life.
With endless possibilities for adventure and relaxation, it's no wonder why Latin America is a popular destination for those seeking love in paradise.
Explore the Colorful Town Center
Immerse yourself in the vibrant culture of Latin America by exploring the colorful town center.
The town center is where you'll find the heart and soul of any Latin American beach destination. From street vendors selling delicious local cuisine to musicians playing traditional music, the town center is a hub of activity that will leave you feeling energized and alive.
Take a stroll through the cobblestone streets and discover local cuisine like ceviche, empanadas, and churros. You'll find that each region has its own unique flavor profile that reflects its history and cultural influences.
And if you're lucky enough to visit during a cultural festival, you'll experience firsthand the passion and excitement that Latin Americans have for their traditions.
So go ahead, immerse yourself in the vibrant colors, sounds, and tastes of Latin America's town centers – it's an experience you won't soon forget!
Take a Day Trip to the Mayan Ruins
Ready to step back in time? Hop on over to the Mayan ruins for a day trip filled with mystery and adventure! The ancient ruins are located just a short distance away from many of the popular beach destinations in Latin America.
Here are 4 reasons why you should definitely add a day trip to the Mayan ruins to your itinerary:
Cultural Immersion Opportunities: A visit to the Mayan ruins is an opportunity for cultural immersion. You will have the chance to explore ancient temples, pyramids, and other structures that showcase the incredible architectural prowess of the Mayans. Additionally, local guides will give you insight into their culture and way of life.
Learn about History: The Mayans had a rich history that spanned thousands of years before they mysteriously disappeared around 900 AD. Take this opportunity to learn about their fascinating story, including their religious beliefs, farming practices, and political systems.
Stunning Views: From atop some of the larger pyramids at these ruins sites, you can enjoy breathtaking views of surrounding landscapes such as lush jungles or sparkling blue waters.
Adventure Activities: In addition to exploring ancient ruins sites there are also plenty of adventure activities available ranging from zip-lining through jungle canopy or swimming in one of many cenotes (natural sinkholes) found throughout Mexico which offer crystal clear water perfect for snorkeling or scuba diving!
A day trip adventure at Mayan Ruins is one experience that shouldn't be missed during your romantic getaway in paradise!
Punta del Este, Uruguay
You can't resist the allure of Punta del Este's stunning beaches and charming atmosphere, making it the perfect destination for a romantic getaway. This Uruguayan city is known for its luxury accommodations and lively nightlife scene, but it also offers plenty of opportunities to relax and unwind with your significant other.
Whether you want to sunbathe on the white sand beaches or explore the local art galleries, Punta del Este has something for everyone. One of the best things about traveling to Punta del Este is that you can take advantage of off-season travel opportunities. While this city is certainly popular during peak tourist season, visiting during the quieter months allows you to enjoy all that Punta del Este has to offer without having to fight crowds or pay premium prices.
Plus, with fewer tourists around, you may find that you have more privacy and intimacy during your romantic escapades. When it comes to romance in Punta del Este, there are few experiences more special than watching the sunset over La Barra Bridge. This iconic landmark stretches across a narrow strip of water and offers breathtaking views of both sides of town.
As the sky shifts from bright blue to fiery orange and pink hues, you and your partner can cuddle up together and soak in all the beauty around you. It's moments like these that make traveling to exotic beach destinations like Punta del Este truly unforgettable.
Cartagena, Colombia
If you're looking for a city with plenty of historical charm and vibrant culture, Cartagena in Colombia is the place to be – it's like stepping back in time! The cobbled streets and colonial architecture transport you to another era.
And if that wasn't enough, the city is surrounded by beautiful beaches. You can take a romantic stroll along the shore while admiring the stunning sunset.
Romantic activities abound in Cartagena. For instance, you can take a horse-drawn carriage ride through the colorful streets while your partner snuggles close to you. Alternatively, visit one of the many rooftop bars scattered across the city for a breathtaking view of Cartagena's skyline at night. Finally, don't forget to try some local cuisine together – nothing brings people closer than sharing delicious food!
The best time to visit Cartagena is from December to March when temperatures are mild and rainfall is low. However, keep in mind that this period coincides with the high season, so prices may be higher than usual.
If you're on a budget or prefer fewer crowds, consider visiting between April and November when prices are lower but there may be more rain showers. Regardless of when you choose to go, Cartagena will leave an indelible mark on your heart as one of the most romantic destinations in Latin America!
Santa Teresa, Costa Rica
Get ready to experience the laid-back charm of Santa Teresa in Costa Rica, where you can immerse yourself in nature and enjoy the perfect combination of adventure and relaxation.
This little beach town is a true surfing paradise with consistent waves that cater to all levels of surfers. Whether you're a beginner or an experienced surfer, Santa Teresa has some of the best surf breaks in Central America.
Apart from being a popular destination for surf enthusiasts, Santa Teresa also offers yoga retreats that make it an ideal place for those seeking inner peace and spiritual growth. Imagine waking up early to practice yoga while listening to the soothing sound of ocean waves crashing on the shore. The yoga studios here offer a wide range of classes suitable for both beginners and advanced practitioners.
Overall, Santa Teresa is a perfect location for anyone looking for an unforgettable beach vacation filled with adventure, relaxation, and self-discovery. With its stunning natural beauty, world-class surfing spots, and calming yoga retreats – this charming town has something for everyone.
So pack your bags now and get ready to fall in love with this hidden gem located on the Pacific coast of Costa Rica!
Mancora, Peru
Indulge in the vibrant energy of Mancora, Peru. The majestic ocean waves crashing against the rugged cliffs symbolize the raw power and beauty of nature. This surfing paradise is a hidden gem that offers not only world-class waves but also an exquisite taste of Peruvian cuisine. You'll find yourself immersed in a unique culture that blends traditional Andean flavors with fresh seafood.
Mancora offers an endless array of activities for couples seeking adventure or relaxation. Take a romantic horseback ride on the beach during sunset, or explore nearby waterfalls and hot springs. The town's lively nightlife scene also provides opportunities to dance the night away to Latin rhythms while sipping on pisco sours.
Whether you're searching for love or simply looking to escape reality, Mancora is sure to sweep you off your feet. Its natural beauty and rich cultural heritage are bound to inspire passion and create unforgettable memories. So pack your bags, grab your surfboard, and get ready for an unforgettable journey filled with sun-kissed beaches and tantalizing flavors.
Frequently Asked Questions
What is the best time of year to visit each of these beach destinations?
The best time to visit these beach destinations depends on weather patterns. Avoid peak season if you want to avoid crowds. Plan your trip wisely and enjoy the perfect romantic getaway in Latin America's exotic beaches.
Are there any specific cultural customs or etiquette to keep in mind when traveling to these destinations as a couple?
When traveling as a couple to Latin American beach destinations, cultural sensitivity is key. Embrace local customs and show romantic gestures like holding hands while strolling the beaches. Respect goes a long way in creating an unforgettable trip.
What are some non-beach activities or attractions in each of these destinations that couples can enjoy together?
Discover romantic activities and local experiences beyond the beach in Latin America. Couples can enjoy off-beach adventures, like hiking to waterfalls in Costa Rica or exploring ancient ruins in Mexico.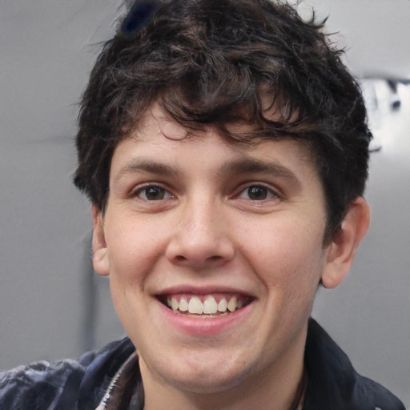 Jose Cardoso is a dating coach and author who has helped thousands of singles find love and happiness through his practical and effective advice. She is known for his warm and approachable style, which puts her clients at ease and helps them achieve their dating goals.